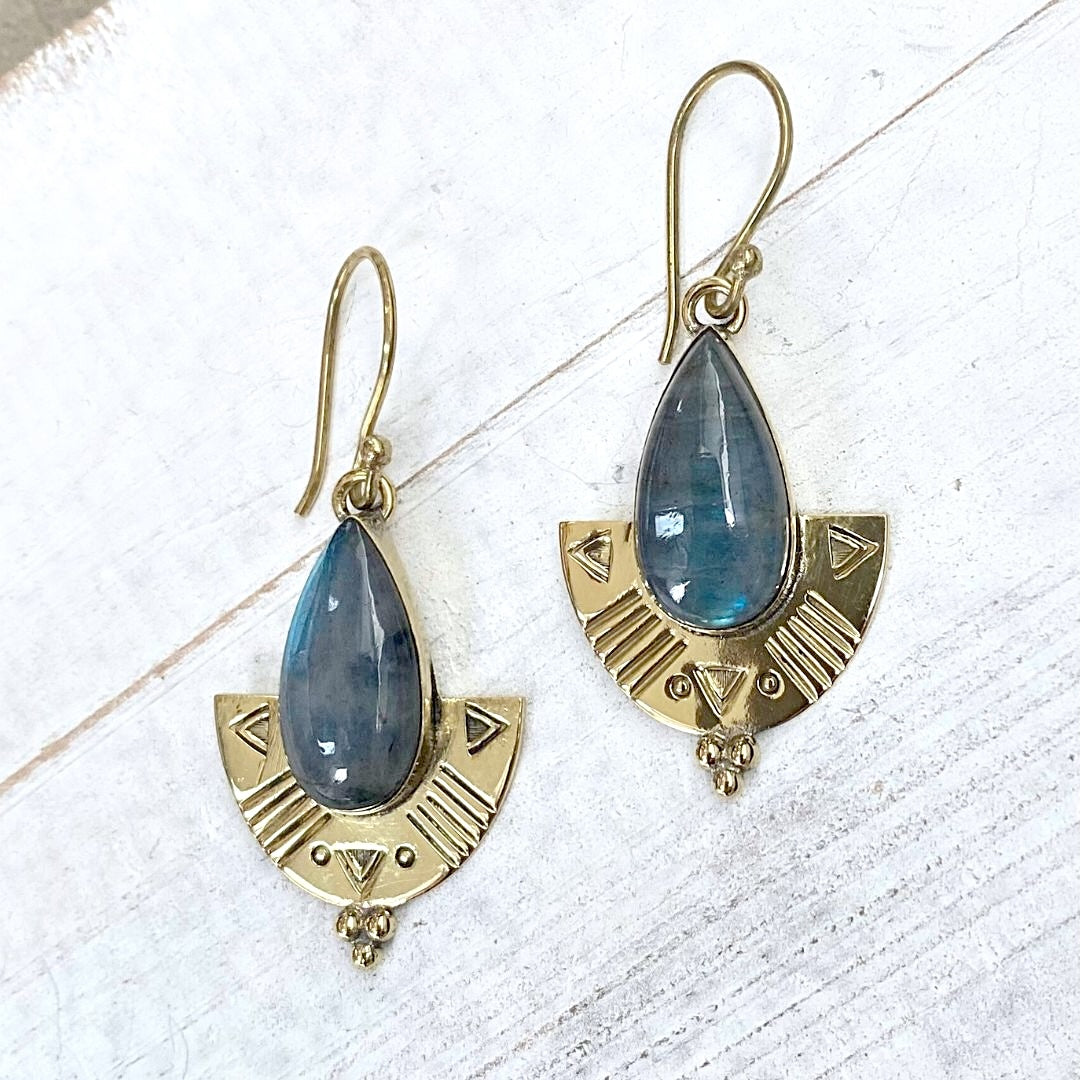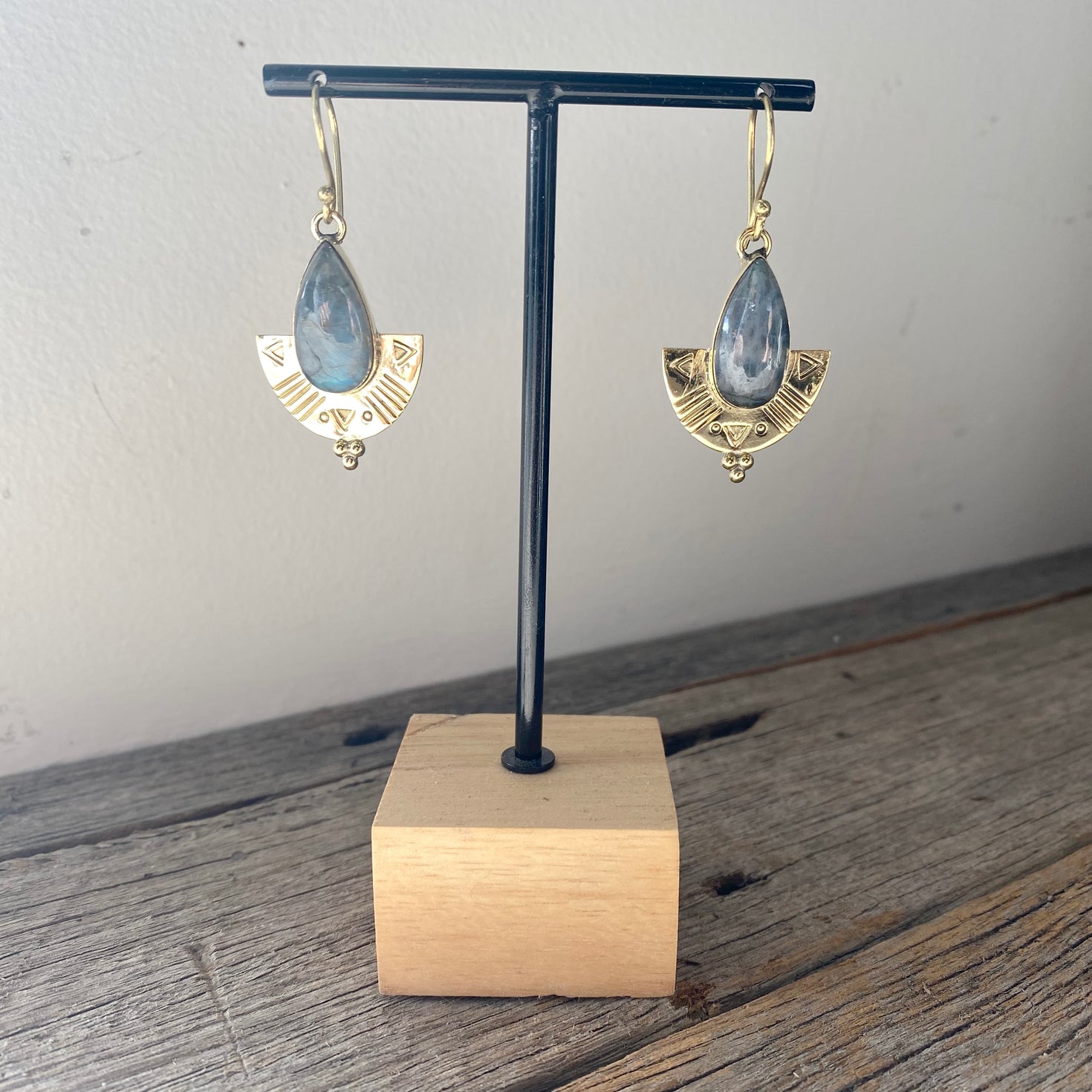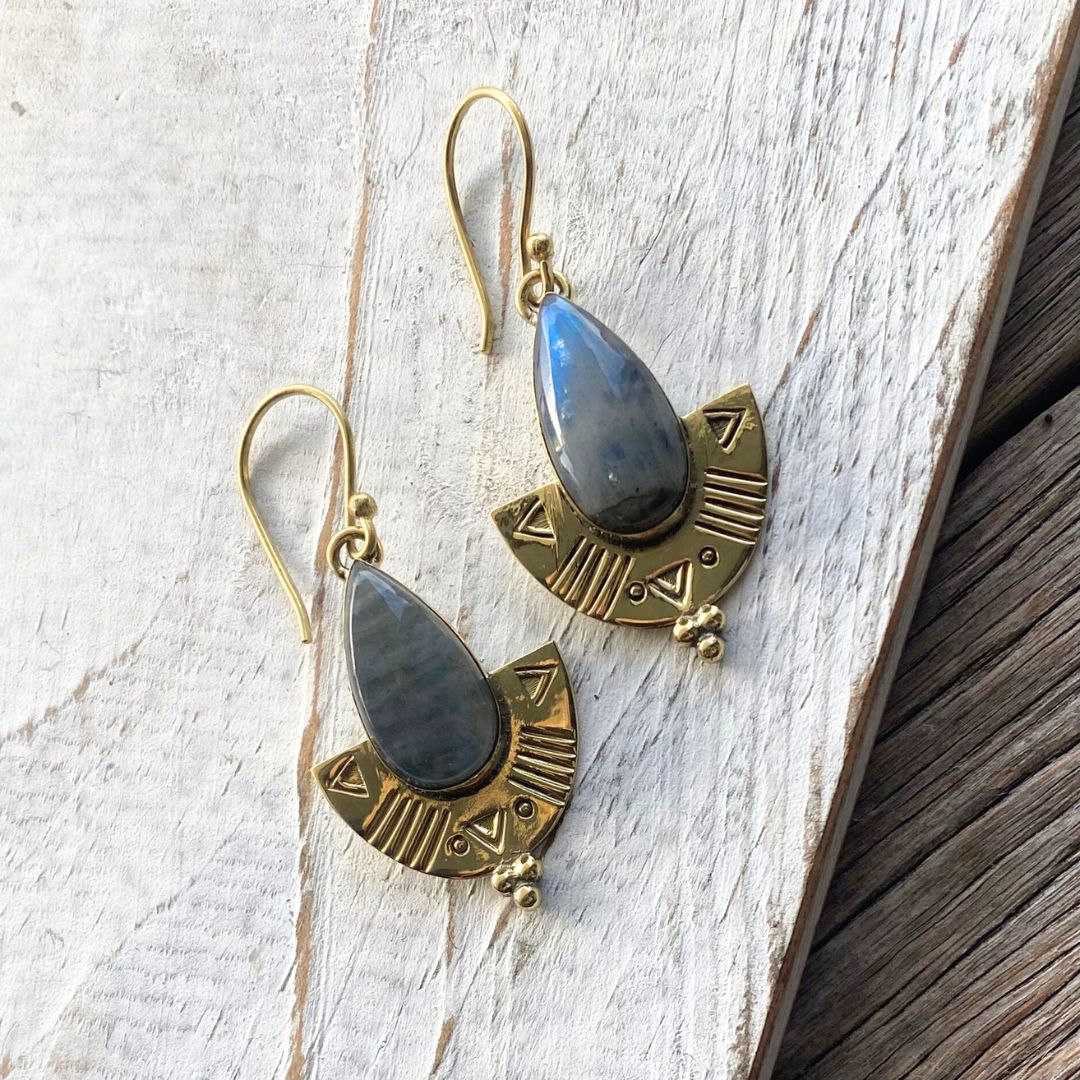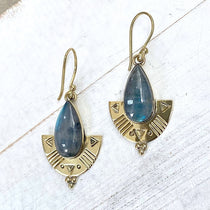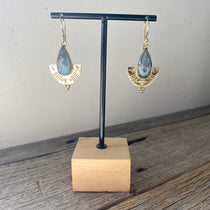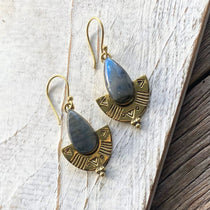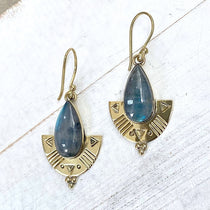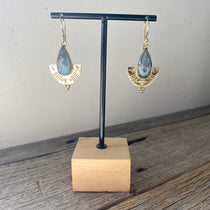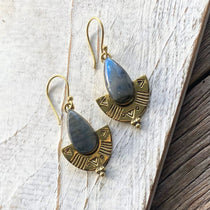 Brass etched Labrodite shield earings
Absolutely love these earings, I'm not a believer in stones picking you, but I'm so glad these picked me. They have lived up to what Labrodite meaning is about for me. I sleep with them under my pillow at night and where them every day.
That's fantastic Romina - they are amazing earrings!!